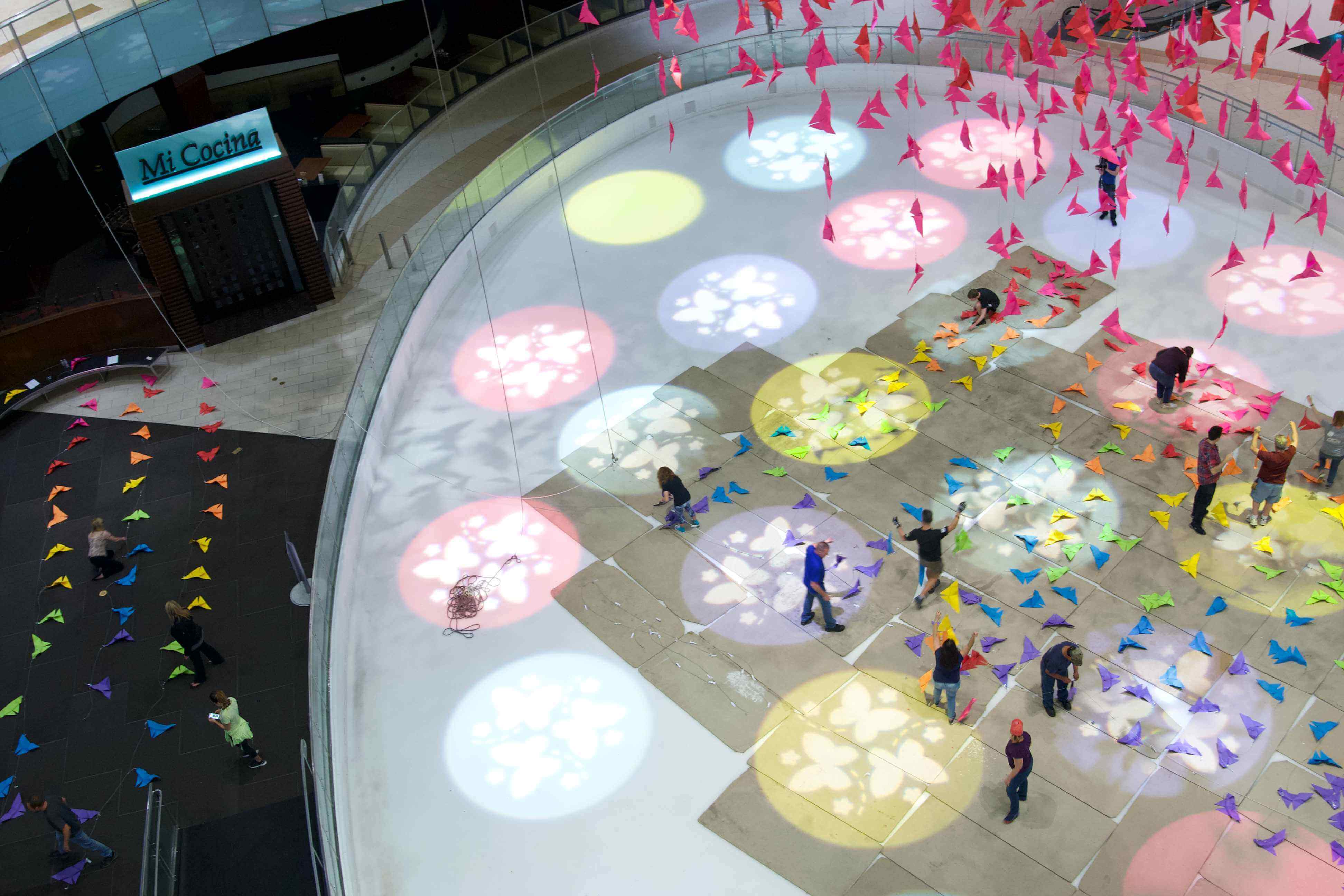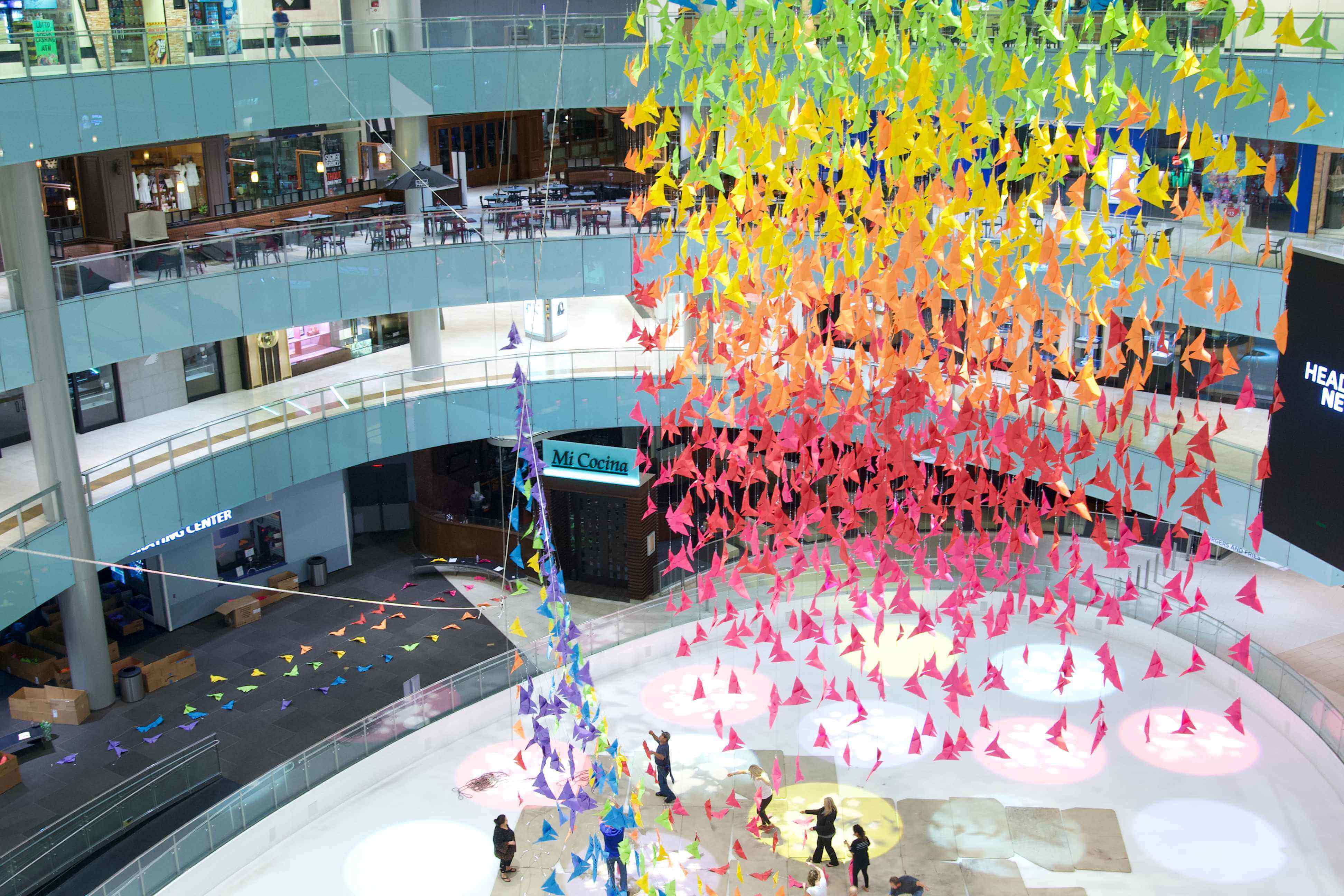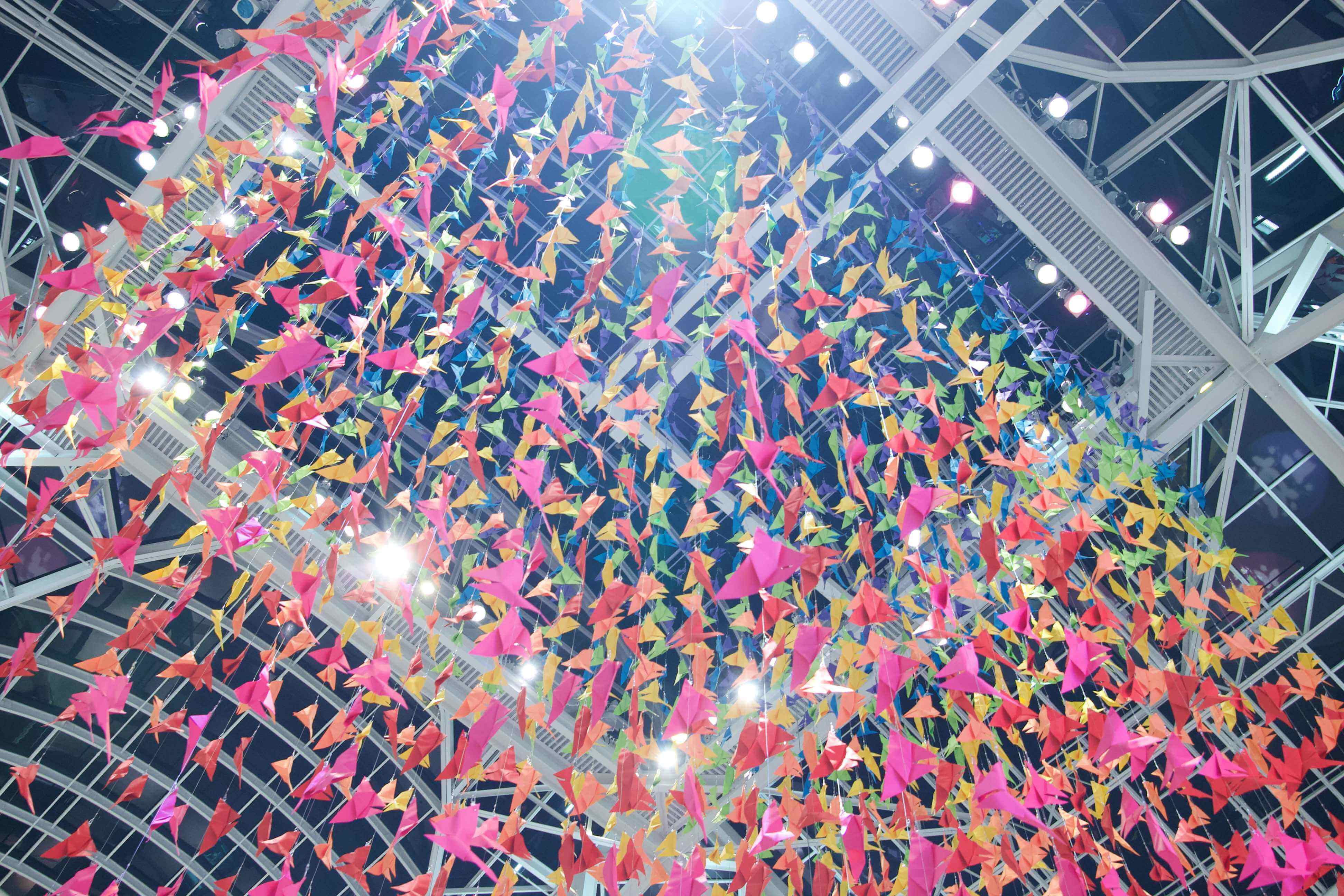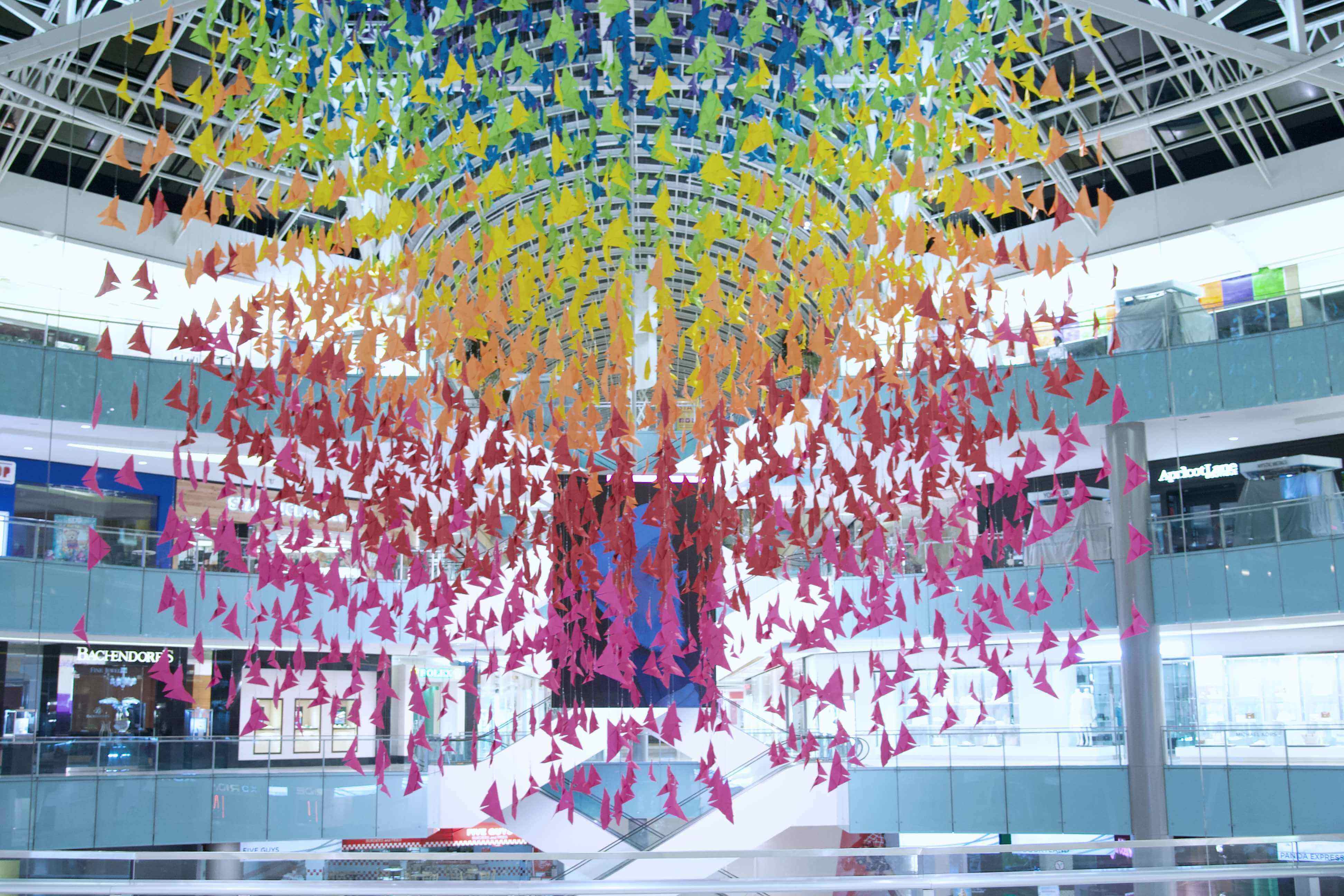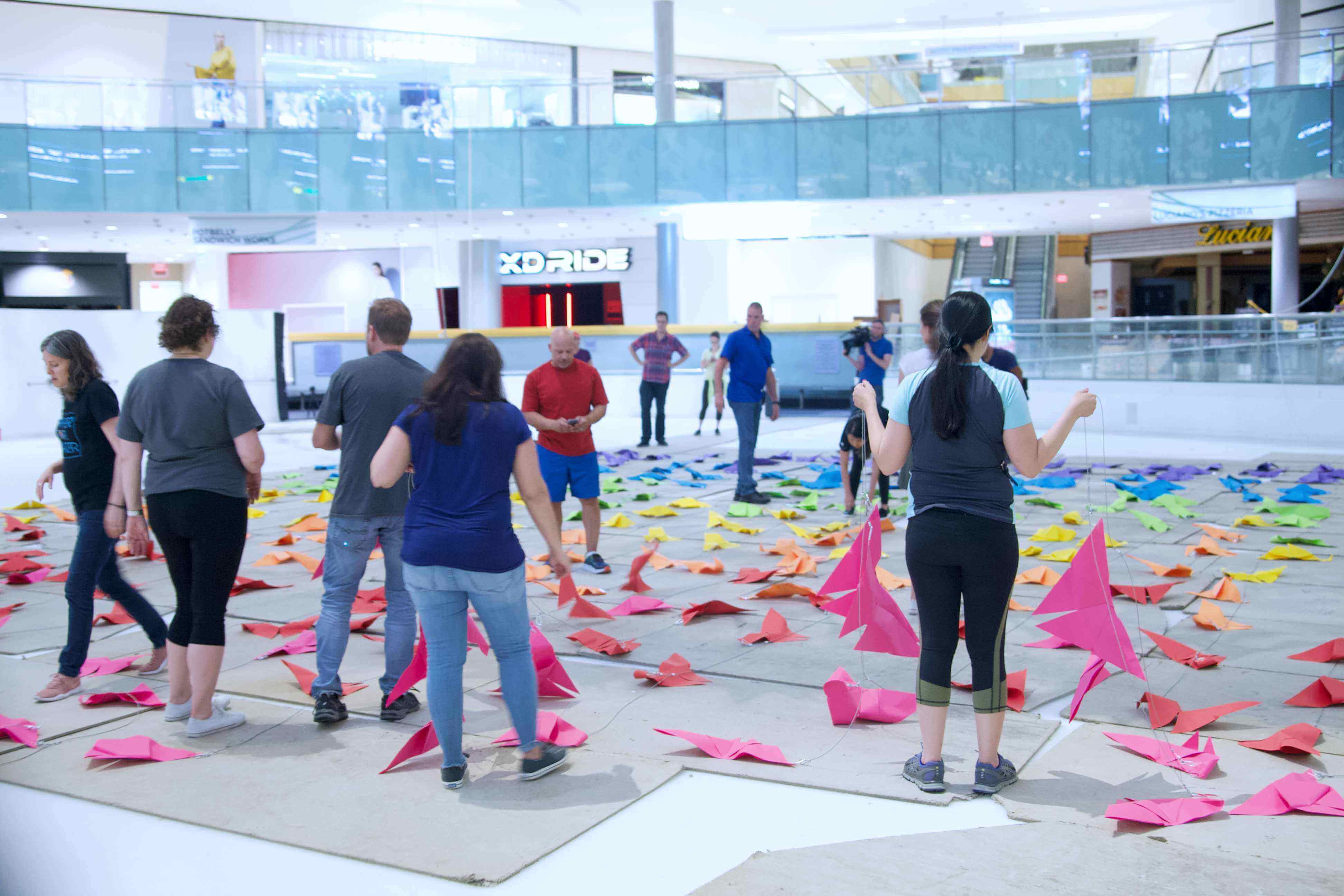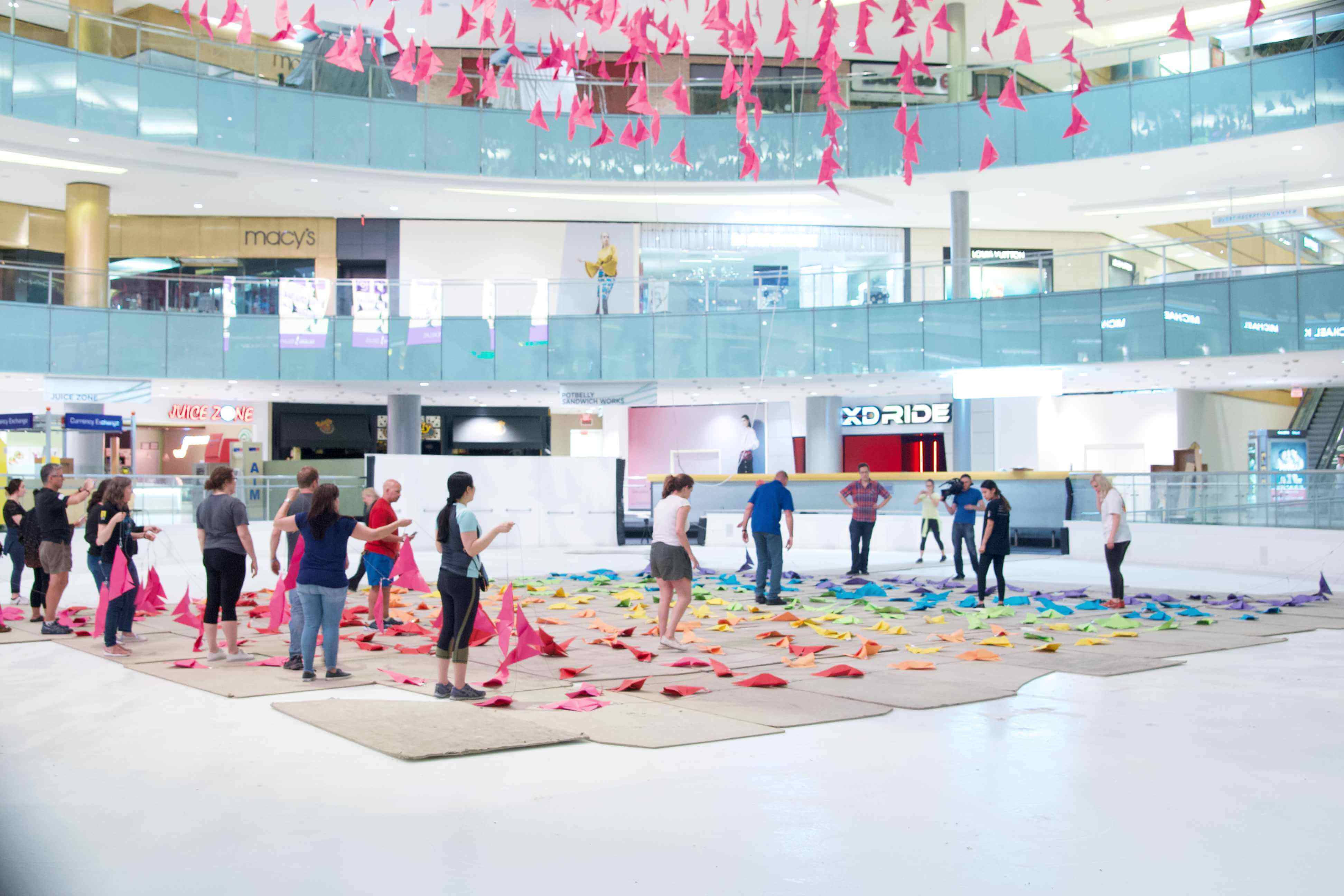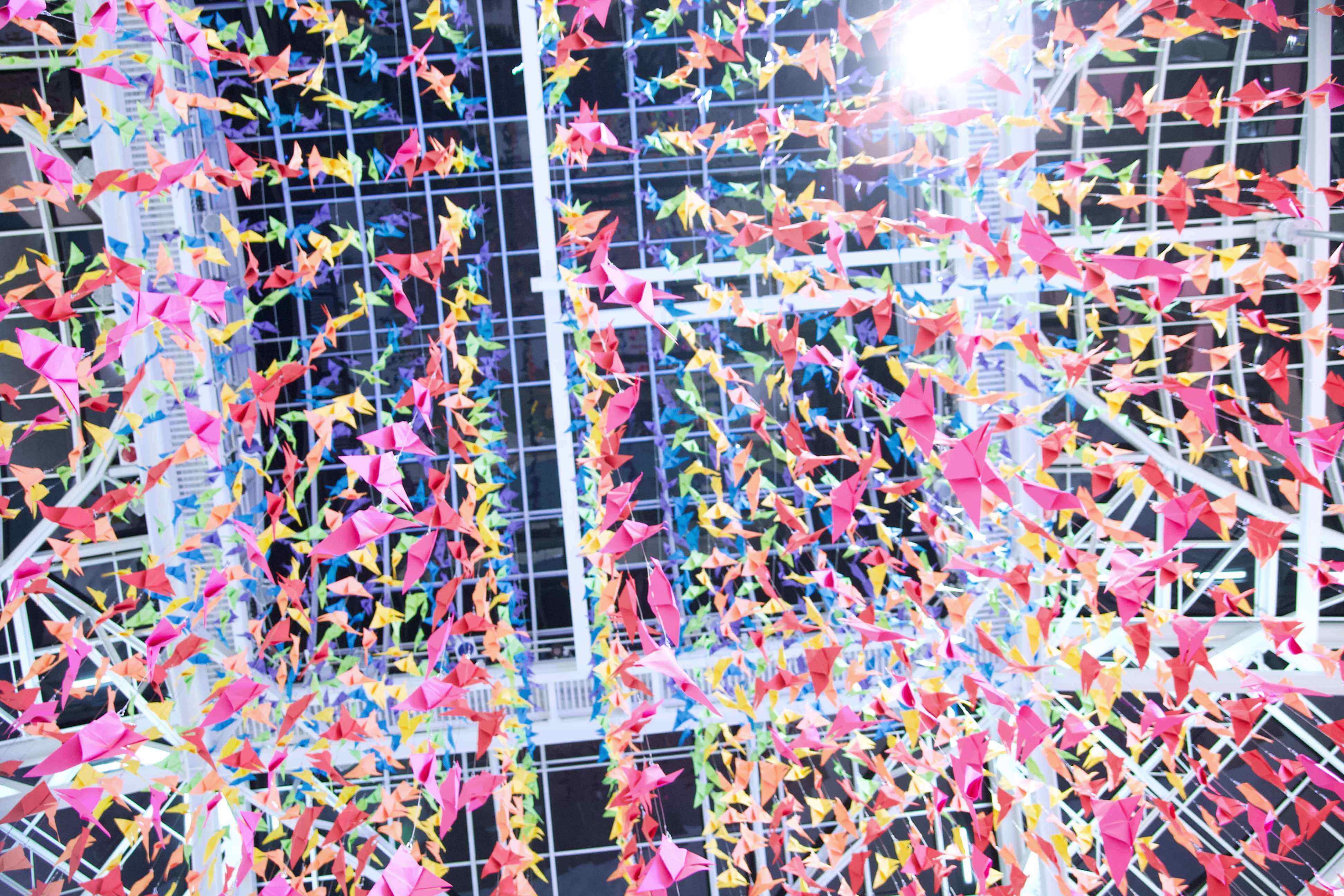 FOLD TO FLIGHT INSTALLATION
Galleria Dallas and MoWax Visual partnered with Paper for Water to bring this large-scale installation to the ice rink atrium. We are grateful for their commitment to bringing a greater awareness to the Dallas area about the world-wide water crisis.
Composed of 4,000 origami butterflies, this project required over 800 volunteer hours to complete. In addition to visiting the installation, be sure to stop by the Paper for Water exhibit on level one, directly across from Sephora. On display until June 30th.
Galleria Dallas Butterfly Installation Time-lapse

Check out our time-lapse video of Paper for Water's volunteers installing 4,000 origami butterflies over the Galleria Dallas' Ice Rink! Learn more about our mission and what you can do to help bring clean water to communities around the world. www.paperforwater.org #foldtoflight #jointhejourney

Posted by Paper for Water on Tuesday, May 22, 2018
A GLOBAL CHALLENGE
Did you know that 844 million people lack access to safe clean water? Did you know that over 2 billion people don't have access to adequate sanitation? Would you join Paper for Water in transforming lives, families and entire communities? Below you can see just a few of the reasons we are Bringing water and the Word to the Thirsty, one piece of paper at a time! Clean water results in better health, lives, education and economies.
DIARRHEA - This is the most important public health problem and is directly related to water and sanitation. Hand washing with soap can cut the incidence diarrhea by one-third. Over 90 percent of the 1.8 million diarrea deaths each year are children under the age of five.
TYPHOID FEVER - This bacteria is common where hygiene is poor and drinking water is contaminated with sewage. It can lead to liver damage, inflammation of the heart, internal bleeding and death.
SCHISTOSOMA - These are parasitic flatworms that infect over 200 million people worldwide. People contract Schistosomiasis when exposed to infested water, resulting in organ damage, paralysis and death.
HEPATITIS - An infection caused by this virus leads to a contagious liver disease and it spreads when a person ingests fecal matter (even when they are tiny particles) of an infected person. Good hygiene and frequent hand washing help prevent the spread of this disease.
CHOLERA - This bacteria causes an infection of the intestine leading to acute diarrhea. This life threatening disease is commonly found in areas with poor sanitation.
How You Can Help
What can you do?
 Create a FUNdraiser to transform a community with a clean water well;
 Join our Well of the Month Club;
 Use your fingers! Make origami creations and take them to your local gift fair where you can raise funds and tell others about the need for clean water;
 Host a water walk at your school;
 Volunteer;
 Don't need more stuff? Ask for donations giving the life giving gift of water in lieu of material gifts; and
 Get creative!
DONATE