About
Paper For Water's primary mission is to bring water and the Word to the Thirsty one piece of paper at a time. In 2011, founders, Isabelle and Katherine Adams learned that a child was dying every 15 seconds from unclean water and that millions of girls like them were spending their day hauling water rather than attending school. They wanted that to change by founding the 501c3 nonprofit, Keiki International Foundation, DBA Paper for Water. Paper For Water raises money to fund water and sanitation projects worldwide, creating opportunities for better health, education, and brighter futures. Additionally, Paper For Water raises awareness of the world water crisis through educational programming and community engagement. Paper for Water leadership programing empowers youth with skills in philanthropy, public speaking, event planning, and entrepreneurship. This education improves their understanding, compassion, empathy, and a broader knowledge of the world around them.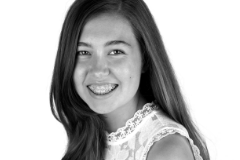 Isabelle Kei Adams | Co-CEO
Isabelle is co-CEO of Paper For Water, along with her sister Katherine. She is 20 years old and studying political science at Agnes Scott College. To learn more about Isabelle connect with her via LinkedIn. Isabelle loves to read, play the piano, ride horses and sings in the Decatur Presbyterian Church choir.
---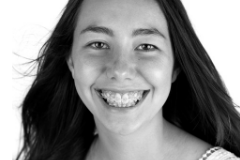 Katherine Kei Adams | Co-CEO
Katherine is co-CEO of Paper For Water, along with her sister Isabelle. She is 17 years old and an 12th-grade student at The School for the Talented and Gifted. Katherine enjoys rowing, running, and traveling. Isabelle and Katherine started Paper For Water together when they were 8 and 5 yrs old and can't believe how it has grown over the years! They hope to someday end the world water crisis with the help of others! To learn more about Katherine connect with her via LinkedIn.
---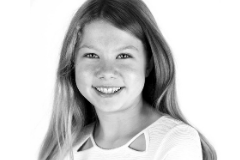 Trinity Adams | Chief Creative Officer | "In Training"
Trinity is Chief Creative Officer for Paper For Water. She is 14 years old in 8th grade. She was just 1 when Paper for Water started. She is available for speaking events and teaching origami. Trinity loves rowing, geckos, and every kind of art.
---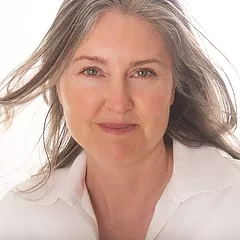 Deborah Ann Adams | Board of Directors | (Project Coordinator)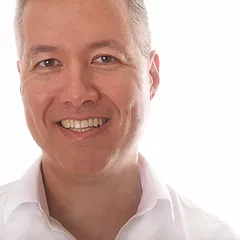 Kenneth Kei Adams, M.D. | Board of Directors
The girls started raising money by making origami Christmas ornaments and exchanging them for donations for water projects. Their efforts grew into a volunteer-driven grassroots movement that became the non-profit organization, Paper for Water. Generous donors and volunteers have now raised millions of dollars and funded hundreds of water and sanitation projects in 20 countries.
Isabelle and Katherine, have received numerous awards, completed multiple speaking engagements, traveled internationally to visit benefiting communities, and even had the opportunity to meet with the US Ambassador to India and a member of the Indian parliament. Additionally, Paper for Water helps domestically supply clean water to families living on the Navajo Reservation at Smith Lake, New Mexico. On June 17, 2016, Nickelodeon's HALO Effect aired an episode dedicated to Paper For Water's efforts on the reservation. Visit our YouTube Channel to learn more and to see some of our favorite origami installations like the Nieman Marcus Fantasy Gift, four stories of butterflies at Galleria Dallas and more.
Deborah was a stay-at-home mom when this journey began, after first participating in the Japan Exchange and Teaching Program (JET) and then spending ten years as a Certified Financial Planner. Her involvement with Paper For Water began about a month before their first origami show at a local Starbucks when she started helping Katherine fold ornaments. Now, Deborah is a full-time PFW volunteer. Her main responsibilities include fielding emails about speaking opportunities for her daughters and managing their schedules to maximize what they can do for Paper For Water while also protecting their time for schoolwork, hobbies, and being kids.
"The most rewarding thing that's come from Paper For Water is all the amazingly generous people we get to meet who motivate us to continue what we're doing," Deborah says. She notes they have had just the right people show up at just the right time to help them along the way. Agnes Scott College helped in advance, launching Deborah on her journey to Japan. Had she not participated in the JET program directly following graduation from Agnes Scott, she says, she probably wouldn't have married the man she did or folded paper into origami like she does today. Every day her education helps her to do things she has never done before, run an organization and work with many different kinds of people and ideas. Following in their mother's foosteps, Isabelle and Katherine want nothing more than to educate the world about the clean water crisis and to make people realize that you don't have to be a billionaire or a celebrity to make a permanent change in the life of someone who is Thirsty.
The girls' father, Ken Adams helps behind the scenes with donor receipting and other administrative needs. Ken's Japanese mother taught him the origami basics he grew up folding. His father served as a missionary in Korea and was a strong example of service to others. Ken was trained as a physician at UT Southwestern. He has spearhead several medical related small businesses and loves the entrepreneurial spirit Paper for Water seeks to instill in its youth volunteers.
Want to help us change the world? Join our goal to fund at least one well a month by joining our Well of the Month Club by donating at least $10 monthly. With the help of our many donors, volunteers, partners, and representatives, we have been able to bring clean water to thousands of communities around the world.
The Impact
You can help us change the world! Join our goal to fund at least one well a month this year by joining our Well of the Month Club and be one of the 500 world changers donating at least $10 monthly. Without the help of our many volunteers, partners, and representatives, we would not have been able to bring clean water to thousands of communities around the world.
Join the WOTMC